MCA Category "A" Medical Kit
This kit is required for commercial vessels traveling unlimited miles from shore, the minimum requirements are laid out in the UK Maritime and Coastguard Agency schedule MSN 1905.
Category "A" vessels are defined as "Commercial vessels with no limitation on length of voyage."
Download MSN1905 June 2022 Ships Medical Stores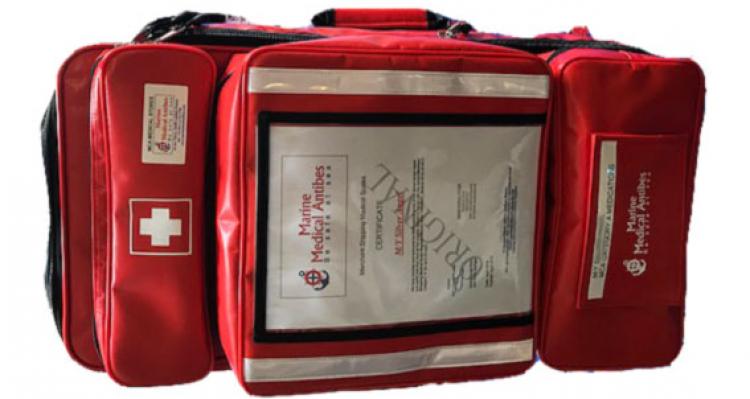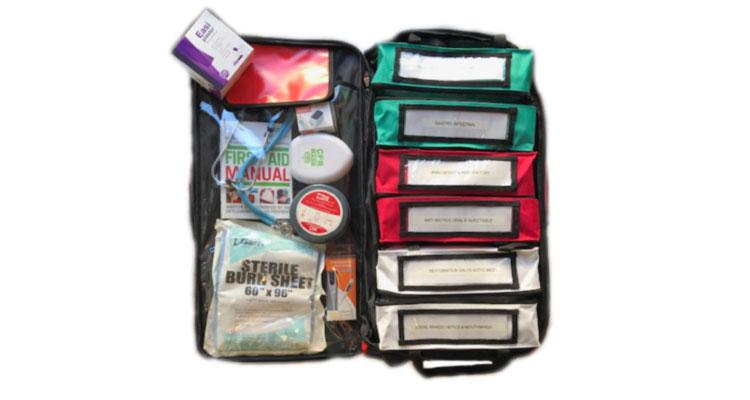 Colored coded interior pouches for easy reference
This medical bag contains all items required by MSN1905.
A seperate Grab bag is provided containing the equipment and First Response items for easy access.
These paramedic style transportable bags can be further personalised based on your particular medical requirements.
Our standard Medication bags are split into handy color-coded pouches based on the treatment required. 
Cardiac & Gastro-intestinal
Analgesics & Allergies
Antibiotics & Respiratory
Eye, Ear & Nasal drops
Creams & Lotions
Local anaesthetics & rehydration
Equipment for injection
Please get in touch to find out more